Establishing a Web Presence for your business offers many opportunities to increase services and support for your customers and to gain exposure to National and International Markets.
Most businesses are aware of the need for an online presence. However, without a properly developed Web site, these businesses won't be found on the Internet. The reason is that just having a Web site simply isn't enough to make it on the Internet. Proper design, coding and optimization of your Web site will boost your company's visibility, establish your image and drive more traffic to your Web site.

The key to successful companies in the Internet age, is a professionally developed Web site. If perception is reality then your site will be the first impression your potential customers will have of your company and its services. When choosing a Web developer it is important to choose one that has the capacity and experience for both your current and future needs.


Website Creation
Design mockup and approval One of our talented designers will create a mock up or two of proposed designs of your Website for you to look at. This is a simple static image created in a graphic program. This will be how your Website will look and feel. This is the time for you to make any changes. Upon your approval we proceed to the next step.
Convert design mock-up to Web format
We move into our Web design application and create a functioning Website which will look exactly like the approved design.
Insert & format content text, photos and other media
Now we add in all the content. The text, the photos, flash media, video clips, audio and whatever else you have requested. We lay out all the content and format the text using CSS. We will be developing all dynamic Web content in this phase.
Submit to client for approval
Here we submit an online working version of the Website for you to test drive. It gets put on a temporary directory on your domain, so the public can not see it.
Search engine optimization
In this stage we optimize your site for search engines, to ensure your target market can find you amongst the masses.
Upload site to server for you to be seen by the world!
Once the site has been signed off and all the marketing strategies are in action, we upload your site to a server for the world to see!
SOME EXAMPLES OF OUR SITE DESIGNS:
galestreet.com    |   mbrownltd.com     |   vianniproducts.com    |    a-1accutech.com    |    borealislighting.com    |    irongolf.org    |   bakdirect.com    |    tritanservicesllc.com

---
Website Hosting

You've developed your Web site. Now how do you show it to the world? Green Bak offers a wide range of hosting plans to choose from that can be customized to fit your business needs. For more information on our hosting plans, click here.



Every hosting plan offers e-mail services. All e-mail accounts have automatic virus e-mail scanning and spam filtering.
Would you like to know how many people are visiting your Web site? Green Bak can monitor your site activity for you and send you detailed reports giving you the important information you need about which search engines are finding your site, and the frequency with which your site is indexed, and the number of unique visitors that have been to your site.
Information provided includes:


·Search Engines by Name
·Keywords used to find your site
·Key phrases used to find your site
·Search Engine by keyword
·Search Engine by key phrase
·Check site activity by Hour, by Day, by Month and by Day of Week
·Check the top browsers and Operating Systems used to view your site
·Visitor information by country and state available
·Find out where your visitors are coming from (referring sites, referring URLs, IP addresses, and more)

---
E-commerce
Are you interested in conducting business outside of your regular business hours? While a standard store front serves pass-by traffic and a certain geographic area, with overhead costs and staffing requirements, and only during business hours, an online store is open 24/7, for 365 days a year with a limitless customer base.. Now, with a relatively small investment in time and money, any business owner can join the online business community with Green Bak E-commerce Web site design.
Accept credit card payments, have a catalogue of your products available online, process orders automatically, increase the visibility of your brand, track shipments, market your company to the far reaches of the world wide web, and keep it all updated without needing any computer training at all - that's what e-commerce means to your business.

---
Email Marketing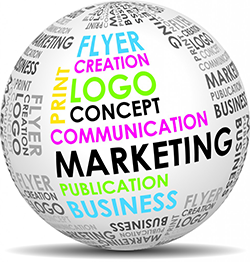 Green Bak offers an e-mail marketing service to create, manage and track your e-mail campaigns, online surveys and events.
Automated bounce and unsubscribe list management.
·Reach and retain quality customers with targeted opt-in email campaigns
·Send high quality e-mail messages
·Comprehensive reporting lets you track the success of your eMarketing campaigns.